How I Returned To The Competitive Fighting Game Scene
This past Friday (5/26), I entered my first fighting game tournament in over a year. No, I didn't quit fighting games again. Let me give you some backstory as to why I stopped competing in the first place.
Since the release of Street Fighter V in February 2016, and even earlier than that, I packed my fightstick away and just focused on my life, career, and other things. Not entirely by choice, but without a PS4, I didn't really have much other choice. This was quite frustrating for me to do, as I had missed out on all the initial Street Fighter 4 hype and literally started playing [Super Street Fighter 4 Arcade Edition ver. 2012] 2 years before Street Fighter V was announced. I dedicated a ton of my time to learning Cammy, then Poison the day Ultra Street Fighter 4 dropped. I entered a number of local tournaments, played a ton of Ranked, and met many people by being one of the more competent Poison players around.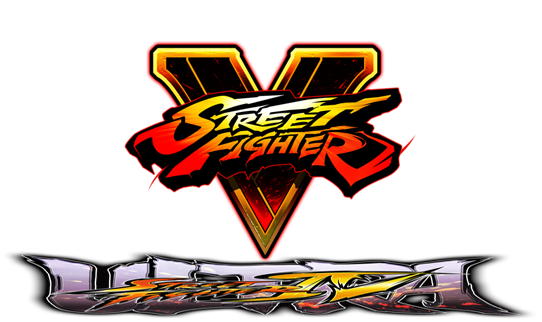 The end of 2015 was basically the end of everything I had worked for. I knew no one would be playing the game I had somehow became respectable at in just a short time. Until I could own a PS4, I had no more reason or means to compete.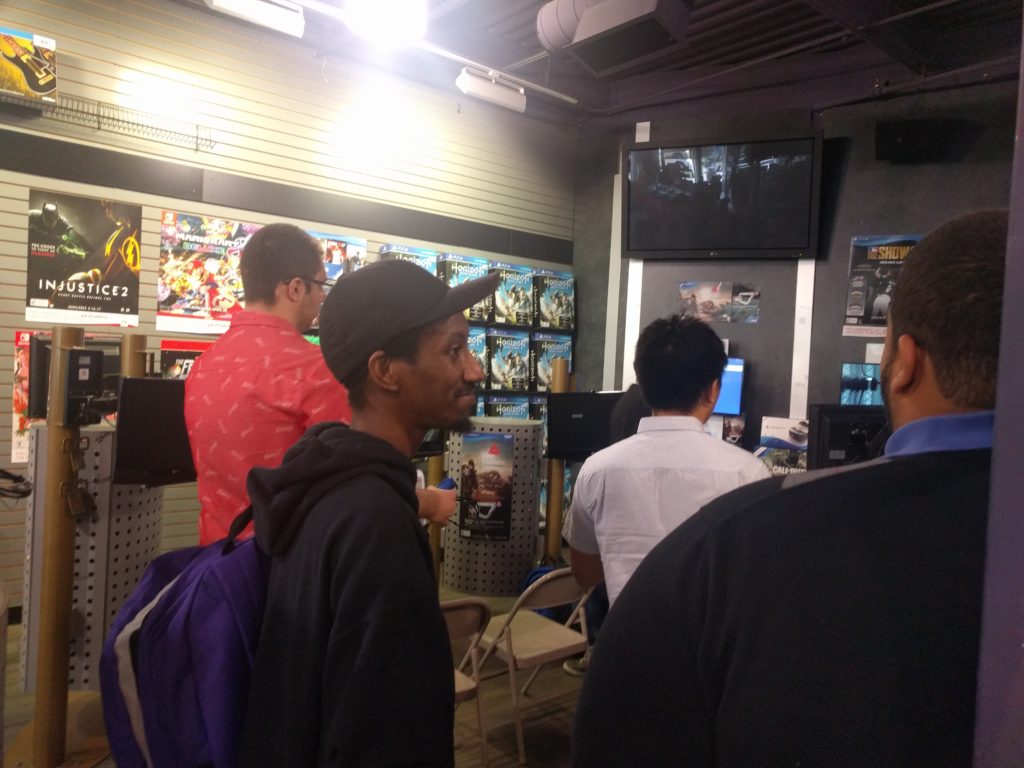 However, around the end of USF4, I met a group of guys who went by the name "eLeet Jokers". West, their Captain, approached me about joining their team after I had beat a few of his teammates in Casuals. I was a bit apprehensive about it for a few reasons, but after hearing more about theirs goals and meeting the members (one of which I was already friends with), I decided there were benefits to joining. Once SFV released, I was the only member of the team who didn't have immediate access to the game, which made me feel pretty worthless.
Time passed, life went on, I touched the game here and there at anime cons and the occasional team session. Nothing really stuck. 2016, which was both one of the most exciting and the most horrible year of my life, ended and I was still without a PS4.
In Early Spring of 2017, I came into possession of a brand new PS4 – a straight-up investment into returning to the FGC (Fighting Game Community) as a competitive player. I obtained a used copy of SFV, dusted off my fightstick, informed my fellow Jokers, and the training began. I had also restarted keeping up with FGC news which I had not done throughout 2016 for the sake of my sanity.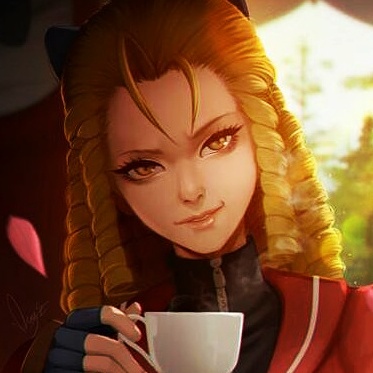 Because of this prior research, I was able to settle on my main, Karin Kanzuki, relatively quickly. Little by little, I set aside time to play and used a similar methodology that helped me get good with Poison. After tinkering in Training Mode for a few weeks, completing all the Trials (ironically finishing Karin's last due to a link I couldn't do), completing some Story, and beating Survival on Easy, I felt I was ready to begin having Casual matches with my teammates.
I lost. A lot.
However, just as I made strides with Poison, I was really starting to feel Karin, the frame data, and systems at play within SFV itself. Though I was not winning often, I was not losing all the time anymore with teammates willing to share their knowledge.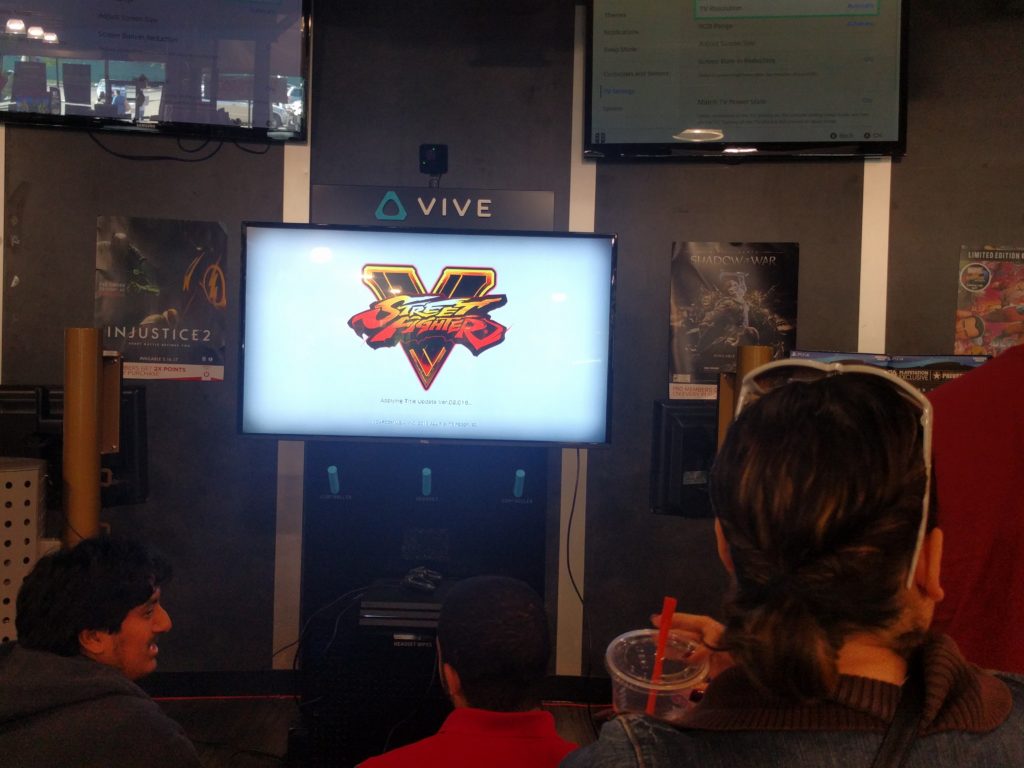 Fast forward to Friday, where I traveled with eLeet Jokers Captain, West, and entered under my new alias, "Destra", for the first time. No money was on the line, as it was held at Gamestop. I just had to show up and play for a gift card. If nothing else, I wanted to see where I was after a month of training, despite the competition not being terribly stacked.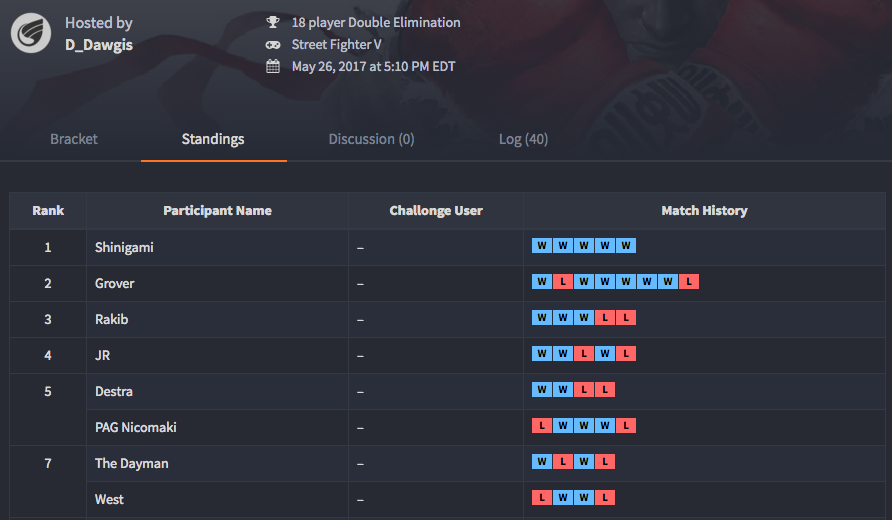 I lost to Urien, a DLC character I've never played before, and a Ryu different from my teammate, Advocate's, that I'd trained against and was still losing to in Casuals. In the end, I placed fifth. One game away from being in Semi-Finals. For just a month of putting in the work, not bad at all. Even placed higher than West. Being in that atmosphere, overcoming tournament jitters, and analyzing my opponents was just as fun as I remembered.
Like Karin, I strive to be the best in all I do. Anything that I give my attention to should be done with the utmost excellence. That includes fighting games. I'm proud of my results, but I'm not satisfied. Now that I have a chance to experience the most eSports-focused fighting game currently out in just its 2nd season, I want to be the best SFV player of all my teammates and show the potential that was stolen from me when USF4 died far too quickly.
---
Do you play Karin too? Are you a returning or new competitor to fighting games? Looking forward to any new titles? Let me know in the Comments! Also, please be sure to "LIKE" this post if you enjoyed it so I'll know to share more tournament stories like this in the future.
You can also follow me along my competitive journey on my new gaming-focused Instagram account, @jkrs_destra, where I share in-game photos, videos, and my tournament results early, long before they end up here.
Thank you very much for reading. Until next!